Since we have only one EP left, we decided to give it as a prize to the winner of a quiz that we have prepared for you.
The quiz consists of three questions. Two of them are quite easy, and one a little more difficult. However, those who can read 😉 and search the Net shouldn't find it too hard to answer.
The EP will go to one person who will give correct answers to the following questions:
1. Name at least one band in which present members of Alhena took part before (at least one name for each member).
2. How many instrumental compositions and how many songs sung by Natalia are there on our EP?
3. The name of the star ALHENA (from which the band's name comes) derives from Arab ALHAN'A. In astronomy another, older name of the star existed (which also derives from Arab language). Give this name as well as the meaning of both words.
Please send the answers ONLY on our e-mail address (with the word "COMPETITION" in the titleof the mail). The deadline is the 1st August 2012.
Every participant of our competition can take part in it only once!
We are waiting for your answers and… …GOOD LUCK! 🙂
.: ALHENA :.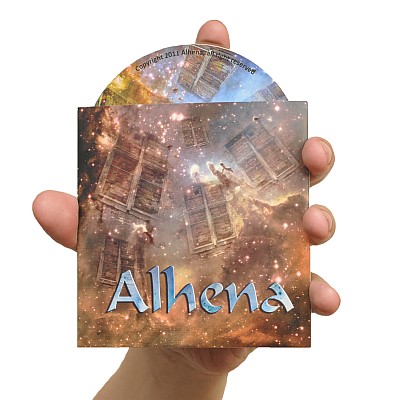 Hits: 0
Follow:
Share: