We want to praise on the fact that, today, 23.08.2013 we were chosen The Performer of the Day of the music service MUZZO.pl. As a result, today our profile is promoted at the main site of the Service!
This is the second such distinction from the portal. Let as remind you, that the first one took place on 4.10.2012. 🙂
Therefore we want to thank Muzzo's editors for that. We also want to wish to have a nice listening to everyone who reached our music via the service!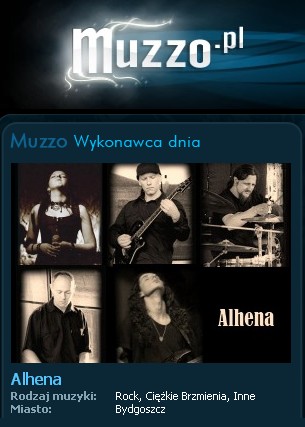 Hits: 0
Follow:
Share: